A N A M O U R C A S T L E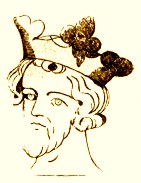 Written by Gevork Nazaryan
One of the first times that we come across references about the Anamour Castle in the primary sources dates to 1198, when it is referred to being in the possession of Baron Halgam, Lord of Maniun, son of Smbat of Babaron and uncle of King Levon II the Magnificent [who restored the Kingdom of Armenia in 1199].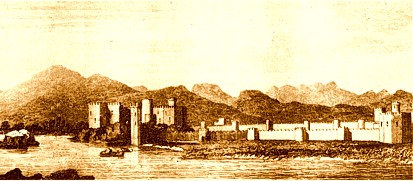 S E A S C A P E V I E W O F T H E I S L A N D C A S T L E O F A N A M O U R
The colossal castle of Anamour fortunately for most part has been preserved in a relatively good condition. It is one of the best examples of the mastership of Armenian castle building. The main fašade consists of a keep on a rocky cliff commanding two open courts, which are surrounded by a chain of towers of various shapes -- dodecagonal, octagonal, square, triangular, round and semicircular.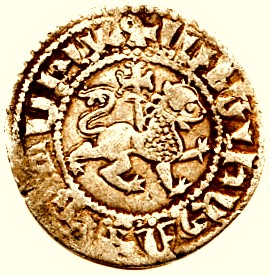 ONE OF THE TAGAVORKANS [ROYALS] OF LEVON IV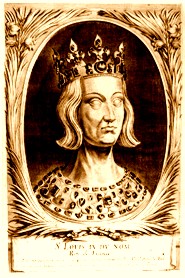 KING LOUIS I OF FRANCE CONFIDANT OF
CONSTANTINE I RUBINIAN.
The extreme dimensions are about 270 by 110 meters; there are three arched gateways, the main one through a square tower on the west side, over which is a tablet encompassed by fillets of alternate black and white stone, finishing in a flat pointed arch. A shallow easily flooded ditch defends the landside ward. The towers are closely placed, and the variations in their design suggest that some may have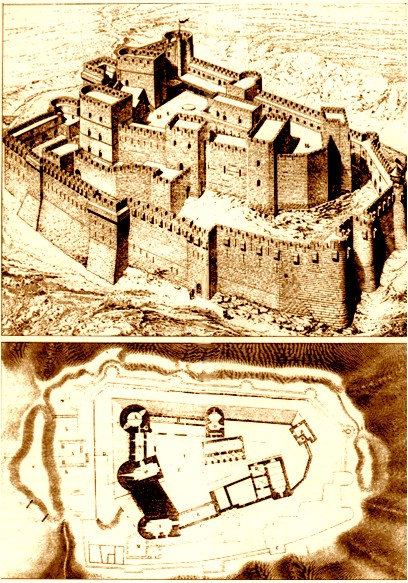 KRAK DE CHEVALIERS BUILT BY ARMENIAN MASTER BUILDERS ON
THE BASIS OF ARMENIAN CASTLE BUILDING TECHNIQUES.
THE CRUSADERS WOULD TAKE THE DESIGNS FOR 'ROUND' CASTLES
BACK TO EUROPE THAT WOULD REPLACE THE EARLIER SQUARE CASTLES
WHICH WERE MUCH MORE VENERABLE SINCE THEY CONTAINED CORNERS
AND EDGES THAT SERVED AS WEAK POINTS FOR ENEMY PENETRATION.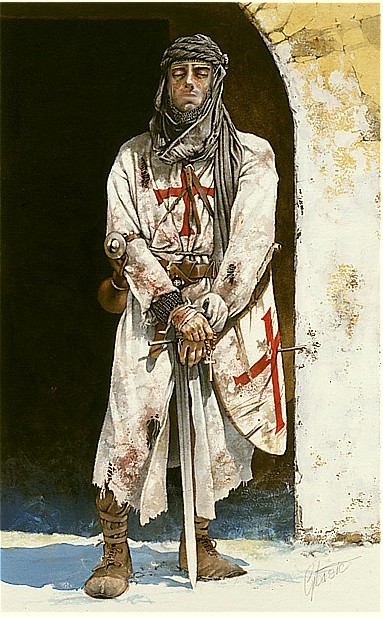 been added to decrease the distances between them. The Castle of Anamour had withstood and thrown back many Turkish sieges throughout the Cilician period.