A R M E N I A: T H E C R A D L E O F C I V I L I Z A T I O N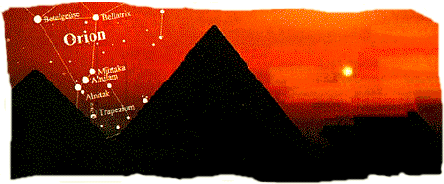 T H E B I R T H A N D R E B I R T H O F H U M A N I T Y

Written by Gevork Nazaryan
The Nairi confederation [Egyptian Orion Pharaohs -- Sons of AR-RA -- Children of THE LAND OF THE TWIN MOUNTAIN called ancestral Mitanni -- Nahiri] that fought against southern incursions of the Assyrians would later unite into a powerful Armenian Kingdom of Van [Biayna]. The Assyrians called the Kingdom of Van or Ararat -- Urartu. The Bible also tells us of the Great Flood and Noah's Ark, this story being borrowed from the cosmogenesis of the early civilizations of Near East that has its variants throughout the globe -- all pointing to Armenia as the origin of present human civilization. Modern archaeological and linguistic evidence only comes to verify this ancient truth.


PHARAOHS AND QUEENS OF ORION-NAHIRI
One of the earliest preserved "Noah's" is no other than the legendary Utnapishtim - the Immortal One. The forty days of the Great Flood is symbolic of the lengthy pouring of the rain. According to the Biblical account, after the downpour of rain ceased and the water seceded, Noah descended from upon the Mountains of Ararat -- in the Land of Ararat. One of the first things Noah does according to the tradition, as a symbol of Human Rebirth, is the planting of the seeds of a grape vineyard. And as the biblical account goes, he advises his three sons to venture from the Land of Armenia into all corners of the known world to repopulate and revive the world. The Armenians since those times have considered Twin Peaked [binary unity of two in the One] Mount Ararat [Azat Masis symbolically stands for all of the LAND OF ARARAT as the prominent TWIN COSMIC MOUNTAIN] as the Holy of Holies, the sacred Cosmic Mountain that would eternally stand for Armenia, Armenian people and more broadly the symbol of eternal Birth-Rebirth of Humanity and the Quest for Immortality...


ARMENIA -- SYMBOLICALLY DEPICTED WITH NOAH'S ARK AND THE
TRIPLE-DECKER [SYMBOLIC OF THE UNIVERSE -- NOTE
THE DUAL CRESCENT-LIKE ARCH AND THE CIRCLE-POINT ON
TOP OF THE DOME-MOUNTAIN -- DRAGON-LIKE CREATURES
SURROUND THE UNIVERSAL ORDER OF FOUR CARDINAL POINTS
AND THE EIGHT CARDINAL DIRECTIONS LEADING TO THE CENTER
THE COSMIC MOUNTAIN ON TOP OF ZVARTNOTS CATHEDRAL.
XITH CENTURY SQUARE FRESCO IN PARIS' SAINTE CHAPELLE CATHEDRAL

Agat'angełos, a IVth century historian, records that the Armenian King Tiridates III of the Arsacid Royal House built the monastery of St. Hripsimē, from the stones brought from the Holy Mountain, which were considered sacred. A XIIIth century traveler, Guillaume de Rubrouck, a noble Frankish knight, wrote in his diary, [published under the title Recit De Voyage 1253 - 1255 AD Guillaume de Rubrouck - Ambassadeur de St. Louis] that the Armenians considered Twin Peaked Mount Ararat as a holy ground, and they do not climb or get close to the Mountain, not because of its impregnability, but because of its symbolic meaning. As one Armenian during that time and place told d'Rubrouck "No one should climb the mountain... IT IS THE CRADLE OF THE WORLD..."



THE GATEWAY
TO E T E R N I T Y