THE WORDS DESCRIBING AGRICULTURAL TECHNOLOGY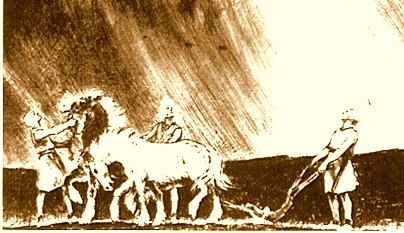 by Thomas V. Gamkrelidze and V. V. Ivanov
Scientific American, March 1990, P.110
We can learn more about the earliest Indo-Europeans from other aspects of their reconstructed vocabulary. Some words, for example, describe an agricultural technology whose existence dates back to 5000 B.C. By that time the agricultural revolution had spread north from its origins in the Fertile Crescent, where the first archaeological evidence of cultivation dates back to at least 8000 B.C. From this


ARMAN SWORD.
SECOND MILLENNIUM BC.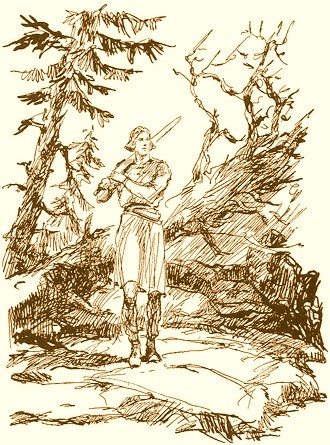 region agriculture also spread southward to sustain the Mesopotamian civilizations and westward to Egypt. The Indo-European words for "barley," "wheat" and "flax"; for "apples," "cherries" and their trees, for "mulberries" and their bushes; for "grapes" and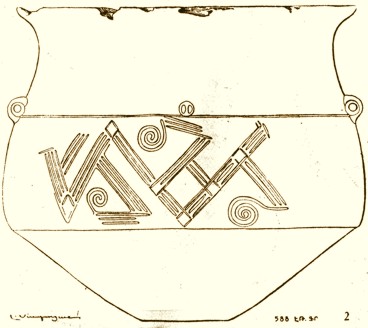 GEOMETRIC LINES [WITHIN TWO PARALLEL HORIZONTAL LINES --
NOTE THE MERIDIAN SYMBOL ABOVE IN THE CENTER]
IN COSMIC ALIGNMENT WITH SPIRALS SPINNING RIGHT AND LEFT CONNOTING
MOVEMENT/CREATION/LIFE. FRANGANOC'. SECOND MILLENNIUM BC.
their vines; and for the various implements with which to cultivate and harvest them describe a way of life unknown in northern Europe until the third or second millennium B.C., when the first archaeological evidence appears.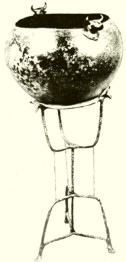 ARMENIA-ARARAT. SECOND MILLENNIUM BC. A CAULDRON FOR THE
SACRED RITE OF PREPARING THE RELIGIOUS FOOD