THE KINGDOM OF MITANNI-HURRI PART I
XVII-XIIITH CENTURIES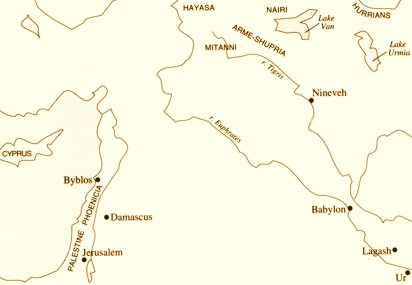 AT THE BEGINNING OF THE SECOND MILLENNIUM BC, MITANNI WAS ONE OF THE
NATIVE INDO-EUROPEAN ARMANEN [ARMANUM] CONFEDERATIONS
IN ANCESTRAL CRADLE ARMENIAN HIGHLAND THAT WOULD UNITE
TO FORM THE POWERFUL MITANNIAN DOMAIN. HAYASANS, NAIRI, ARME-SHUPRIA,
SUBARTU, GUTI [KASSITES], HURRIANS [WHO GAVE THE NAME HURRI-MITANNI,
HUR LIT. FIRE/DIVINE SPARK/SUN CONNECTED WITH HARK' THE LAND OF
[H]ARIANS/ARYANS CENTERED IN AND AROUND
LAKE VAN WERE ALL PART OF THE ARYAN CAUCASIAN UNION
KNOWN UNDER MYRIAD OF NAMES TO DIFFERENT PEOPLES BUT OF ONE
STOCK AND CULTURE.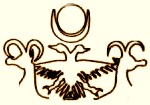 MITANNI ROYAL SEAL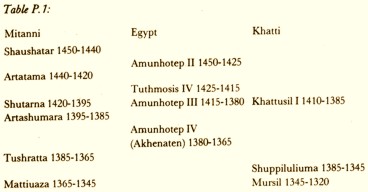 TABLE SHOWING THE INTERRELATED MONARCHS OF MITANNI-HAYASA
[NAHARIN/NAIRI], EGYPT [MR] AND KHATTI [HITTITES]
KING ARTATAMA'S OFFICIAL TITLE WAS KING OF THE HURRIANS [ARYANS]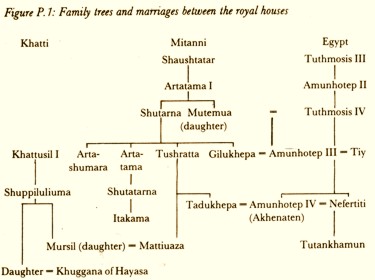 Thutmose III (1493-1481 BC) of Egypt connoted the Ermenen/Armanen (the
ruling Hyksos Shepherd kings), and the Sacred Highland where 'heaven
rests upon its four pillars.' Inscription discovered by Patrick Dersarksian.



MITANNIAN AR-MAN [MICROCOSM] OF THE NATIONAL WISDOM TEMPLE
UNITES WITH MACROCOSM [ABSOLUTE]. INSCRIPTION WITH
ACCOMPANYING CUNEIFORM RECORD OF ASTRONOMICAL OBSERVATIONS.
NOTE THE HAND ALIGNMENT...FIVE [FIFTH DIMENSION] FINGERS OF
THE RIGHT HAND ARE ENCLOSED...ARM OUTSTRETCHED POINTING UPWARD...LEFT
HAND IS STRAIGHT DOWNWARD... INDEX FINGER POINTING DOWN.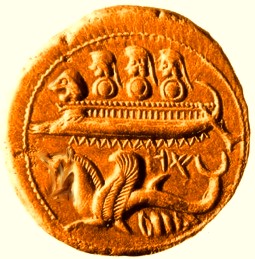 MIT[R]ANNI-PHOENICIAN [PHOENIX] COIN DEPICTING THE RENOWNED
MITANNI DRAGON SHIPS [ADOPTED BY THE LATER GREEKS AND
VIKING NAVIGATORS]. NOTE ĒA-HAYA [POSEIDON FATHER OF
ATLAS KING OF ATLANTIS...ATLAS COMES FROM ATLANTIS...THE GREAT MITHRAIC
TEMPLES LIKE GARNI WERE DECORATED WITH TWO ATLASES AT THE TWO
OUTERMOST PILLARS HOLDING THE TWO SPHERES/GLOBES...] ARMAN SUPREME
GOD OF WISDOM, COSMIC WATERS AND ABOVE ALL DIVINE ESSENCE.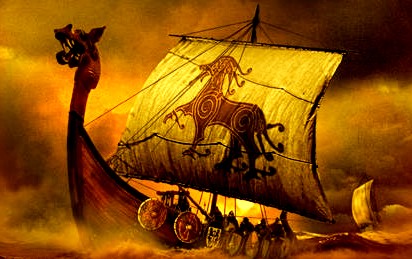 ĒA-HAYA [ENKI] ON THE GREAT DRAGON SHIP.

VAŠŠUKKANNI [WAŠŠUGANNI] WAS THE CAPITAL OF THE GREAT MITANNI EMPIRE THAT STRETCHED FROM
THE ARMENIAN HIGHLAND TO NORTHERN SYRIA AND MESOPOTAMIA
AR-RAP-HA WAS AN IMPORTANT ARMENIAN-HURRIAN [FROM HUR -- FIRE IN ARMENIAN] PROVINCE OF MITANNI DOMAIN
AN IMPORTANT CITY WAS HARAN OR HURAN [HURRIAN CITY]
THE EGYPTIANS CALLED THE MITANNI -- NAHARINA ANOTHER NAME FOR NAIRI
URHA [EDESSA] -- THE HOLIEST CITY -- OF THE WORLD SOLAR CENTER OF ORION