THE KINGDOM OF MITANNI PART IV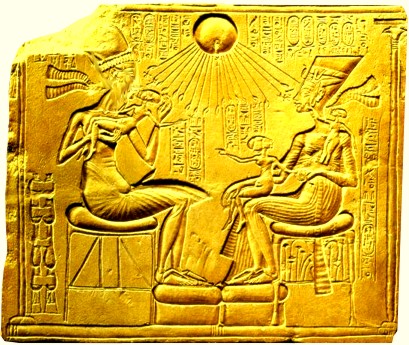 MIT[R]ANNI-NAHARIN CHILDREN OF [AREG]AKN-AT[E]N...STELLA ERECTED
I N T H E H O L Y C I T Y O F A M A R N A - A R M A N A.
The Armenians were the great innovators of a military system made up of an elite chariot corps drawn only from the aristocracy of the nation. Another innovation was their tactic of using chariots to surround the enemy and then using the chariot as a protected firing platform delivered a constant fire of arrows and javelins. Once they had broken up the enemy formation they used the chariot as an impact weapon trampling the opposing soldiers. The fearsome Armenian maryannu cavalry became renowned and highly sought as mercenary troops throughout all of the Near East.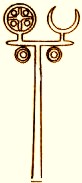 SACRED MITANNIAN SYMBOL FROM A ROYAL SEAL
DEPICTING THE UNION OF SUN AND MOON THROUGH A HORIZONTAL LINE
THAT IS IN TURN SUPPORTED BY A VERTICAL POLE/AXIS MUNDI. HORIZ+VERT. TWO
ZEROS [00] DOTS -- Os TO THE RIGHT OF T-SHAPE COSMIC PILLAR.