T H E P H O E N I X
'THE INSTRUMENT OF ALL HUMAN ENLIGHTENMENT IS
AN EDUCATED MIND ILLUMINATED BY REVELATION.'
-- JOHN MICHELL
Written by Gevork Nazaryan
But Enough about me and my work, -- my part is complete, I did what I had to do -- now it is up to You -- dear reader -- to ultimately decide of committing the needed time to properly acquaint Yourself with the Chronicle. So let it be!
I HAVE OFFENDED GOD AND MANKIND BECAUSE
MY WORK DID NOT REACH THE QUALITY IT SHOULD HAVE
-- LEONARDO DA VINCI
SACRED TIME INVOLVES THE COLLAPSING OF THE PAST,
PRESENT, AND FUTURE INTO AN ETERNAL NOW
IN ORDER TO, IN PART, ALLOW HEROICS OF
THE PAST BE CONTINUOUSLY PART OF
THE SACRED PRESENT.
-- PROFESSOR K.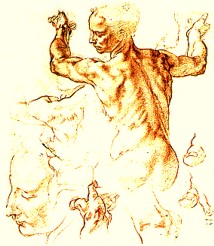 THE ARRANGEMENT OF THESE ELEMENTS
IN A MANNER WHICH WILL BE SUITABLE
ONE TO THE OTHER AND... TO...THE WHOLE
-- PLATO
I truly know that I have made a difference in views of so many wonderful people by helping them to learn about at least one culture. In turn, I constantly study and learn about other cultures of the world [by reading and traveling -- the best way to get a chance to share and absorb new cultures] in order to have a broader and fuller understanding of all of the great people that make up the family of nations, making our home planet that we call Mother Earth rich with diversity. Every culture is important, every people have something to tell and add to the richness of the beautiful mosaic of our Humanity. As the great author Rudyard Kipling noted: "there is neither East or West, when two strong men stand face to face." And I would add that there is no "us" and "them," there is no "clash of civilizations" since You are not an island -- and You -- is -- Us that is -- WE -- MANKIND -- THE ONE

-- THE WHOLE -- THE TOTALITY -- THE ABSOLUTE. Because Everything and Everyone comes from One Essential Source. And the Ultimate Mission -- the Great Work of Self-Perfection -- from within to without -- from the Individual towards the Collective. For We --You and I, and ALL of Us-- must dedicate ourselves to a self-discovery and self-transformation of ever increasing Consciousness, Creativity and Intelligence. In Consciousness and in unifying Science and Spirituality, we self-reflect the Universe made self aware -- consciously determining its own creative conscious cosmic evolution. Reason and Science must be our guiding virtues in the eternal Quest for excellence -- and ultimately -- Oneness with The Whole. We are no longer spectators, but now participants in the grand plan of Cosmic Evolution. By learning from each other we will see that we are much more similar than we are different. This will ultimately bring us closer together. You too can begin your journey of Seeing the Light… through the pages of the Armenian Enlightenment Chronicle… May EA -- the God of Truth, Wisdom, Light and Love -- guide You dear visitor to Your place of destination on this promising journey that we call the Path of LIFE... on the New Dawn of the New Millennium…Forward, Upward and Outward!



ERITUS SICUT DII
G

N
01.01.99
revised for AH AEC || v. 3.3.
on May 1, 2004