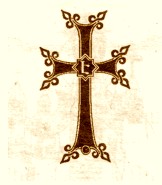 THE FIRST CHRISTIAN NATION
Written by Gevork Nazaryan
Things quickly began to change in the year 297. Trdat, having seen the true nature of his "best friend" Diocletian, who in 297 invaded Armenia and even behind Trdat's back and signed a treacherous treaty with the hated rivals the Sassanians, was furious. Another IVth century historian Faust Buzand IVth tells us that Trdat, soon after was sickened with "madness" turning into a "wild boar."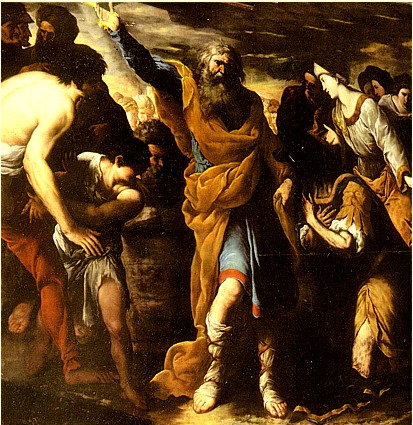 ST. GREGORY EMERGES FROM THE DUNGEON AT KHOR VIRAP
As the story goes, in desperation he sought the help "of that wizard who is still alive in that pit" -- as one of court advisors told the King. Trdat ordered the release of St. Gregory who after a quick prayer cures Trdat who turns back into a human form.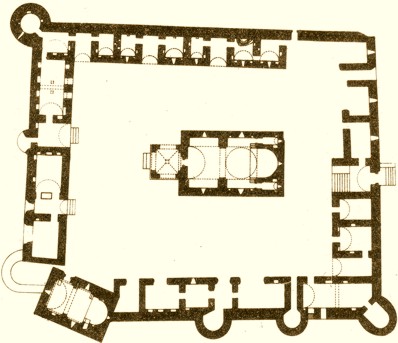 FLOOR PLAN OF KHOR VIRAP. THE DUNGEON WAS LATER
TRANSFORMED INTO A MONASTERY AND BECAME A PILGRIMAGE HOLY GROUND.

The story, written by Buzand shows the rapid change from persecution of Christianity, to toleration, acceptance and eventually advocacy. In 301, St. Gregory officially baptized king Trdat III along with the members of royal court and upper class. Trdat issued a decree by which he granted the right to start the conversion of the entire heathen Armenia.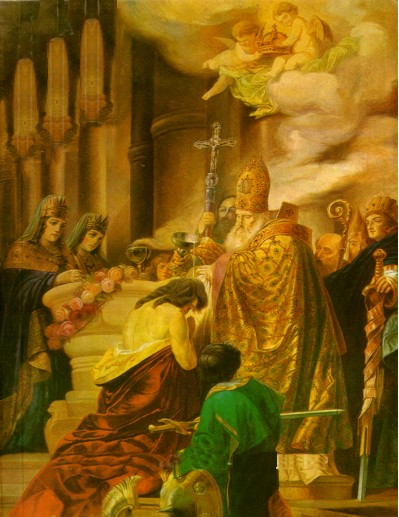 THE BAPTISM OF TRDAT III AND MEMBERS OF THE ROYAL COURT BY ST. GREGORY
Unfortunately, this process of converting Armenia had with the positive a negative impact on the cultural rich pre-Christian heritage of Armenia. Many temples, written mehian [Mihrian - named after Armenian Solar God Mithras] manuscripts, and other priceless cultural monuments were obliterated and destroyed by the fanaticism of the newly converted followers of St. Gregory. So the Word was spread with the Sword unfortunately. Often hunting down and killing pagan high priests, who at that time in the temples kept the ancient wisdom traditions of Armenia that went back to time immemorial - a lot of knowledge was forever lost.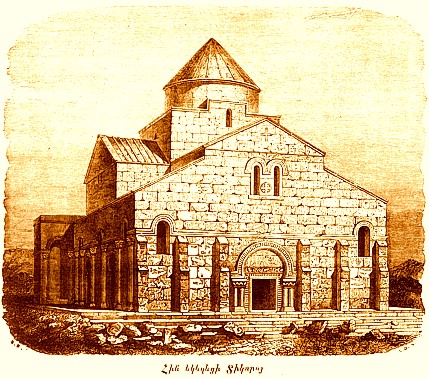 TEKOR [TIKOR]. ONE OF THE EARLY CHURCHES BASED ON MITHRAIC PATTERN.
THE TRADITIONAL ARMENIAN CONIC DOME IS SYMBOLIC OF MALE+FEMALE UNION.
Many new churches, including the Mother Church of Holy Echmiadzin [completed in 303] were erected on right on the remnants of destroyed fire and solar temples - whose very important locations on lay lines, vortexes and crisscrossing grids were specifically chosen by the ancient Armenian master builders. Many of the Armenian Mithraic symbols and meanings were adopted by the Church.