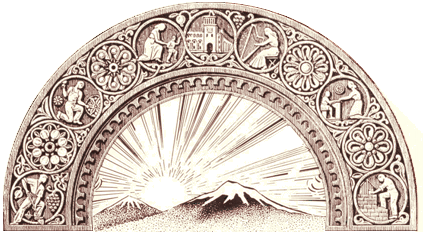 T H E C A P I T A L O F A R M E N I A
Written By Gevork Nazaryan
Yerevan -- the Capital of the Republic of Armenia -- an old and at the same time always young metropolis -- whose history goes back to the pre-historic era. The official establishment of Yerevan dates back to 782 BC, when King Argišti I of Ararat, laid the foundations of the fortress of Erebuni. The cuneiform inscription citing the date of the establishment of the fortress Erebuni is among those inscriptions that have been preserved and have reached our own days.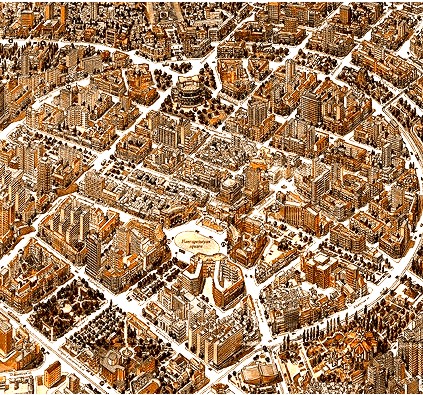 H E H A D A V I S I O N O F A S U N N Y C I T Y . . .
-- EŁIŠĒ Č'ARENC'
Yerevan is situated in the beautiful and historic Ararat Valley, on the banks of the Hrazdan River. Yerevan throughout history has been an important center of the ancient Armenian Civilization. We hope that you will catch a glimpse of Yerevan and have a better understanding of our great Capital. I thank Providence for the fact that I was born and raised in this great City of the Sun. I am in many ways the product of the nurture of the Sunny Rays of Light, Love, Kindness and Warmth that the City [or more precisely its Inhabitants -- the Yerevantsis] gave me -- unconditionally -- illuminating my soul-spirit and awakening my own inner being -- the Eternal Flame of Light and Wisdom Within. Only after that enlightenment can the divine aura guide the Human being to illuminate everything and everyone Without and make this world and universe a better place for all of us. That is what it truly means to be an Armenian!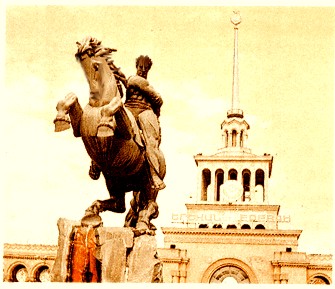 T H E H E R O IN THE HEART OF THE CAPITAL.

Although you will learn a great deal about the history of Yerevan in these pages of the Armenian Highland -- Armenian Enlightenment Chronicle [AH AEC] you will only get a glimpse of the real thing. As the saying goes -- it is better to see it once than to hear it one thousand times. So if you do have a chance, really, get to see it. You almost definitely will be treated as an honored guest by virtually every Yerevanian - and indeed a true Caucasian hospitality and Armenian folkways will give you a taste of the real Armenian flavor and the true Armenian spirit in its Essence. The warm rays of the Ararat Valley have shaped the inhabitants of this sacred Land of Ararat.
We truly hope that our introduction to Yerevan will be a prelude, a motivation, if you will, for you to personally explore, attest and absorb Armenian heritage, which of course enriches and radiates warmth to all of Humanity.



C O A T O F A R M S O F T H E C A P I T A L